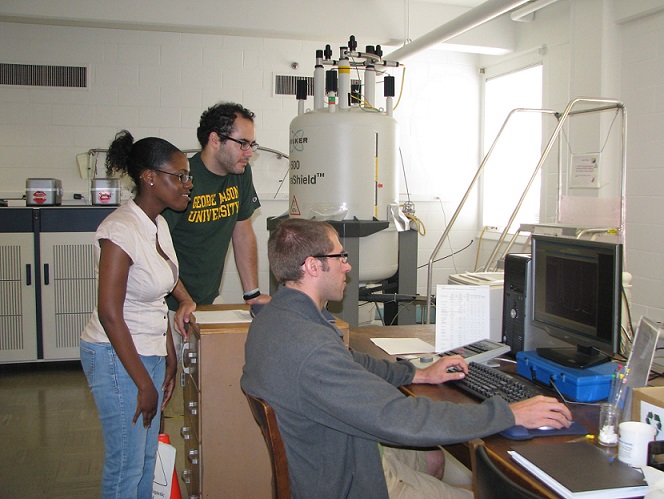 Training Programs and workshops are offered throughout the year
NMR winter course: Practical Techniques in Pulse NMR spectroscopy.

First three weeks in January yearly; one credit course (Chem471)
NMR workshop: Techniques and Applications with NMR.

For users who are currently using the instrument in the NMR Center.
Learn applications with modern NMR methodology.
Gain access to use advanced NMR 400, 500-solid and 600MHz spectrometers.
Handouts:

Registration form and description of the workshop.

Basic Training Introduction to use the NMR facility — Offered year around.

The basic entry level is conducted typically by "Peer seniour users" or by NMR T.A.
Any other levels are conducted by staff members.
To register:

Download the training request "registration form" and submit to NMR staff members.
A mandatory Safety Orientation will be arranged before the user can access the NMR Labs.

Instruction Manuals for UMCP NMR users
For Users new to Bruker Spectrometers
For Automated Spectrometer users

Capabilities: H-1, C-13, P31 and F-19 and routine 2D NMR (COSY and HSQC).
Tutorial offered weekly upon request, detail instruction available automated NMR spectrometer
Further Reading: UMD-NMR Applications & WEB resources.

Data processing
Workstations with Bruker Software: TOPSPIN
The license is free for academic users with registering @umd.edu email
MESTRELAB Research: MNOVA
Last Update: Mar, 2022 FC