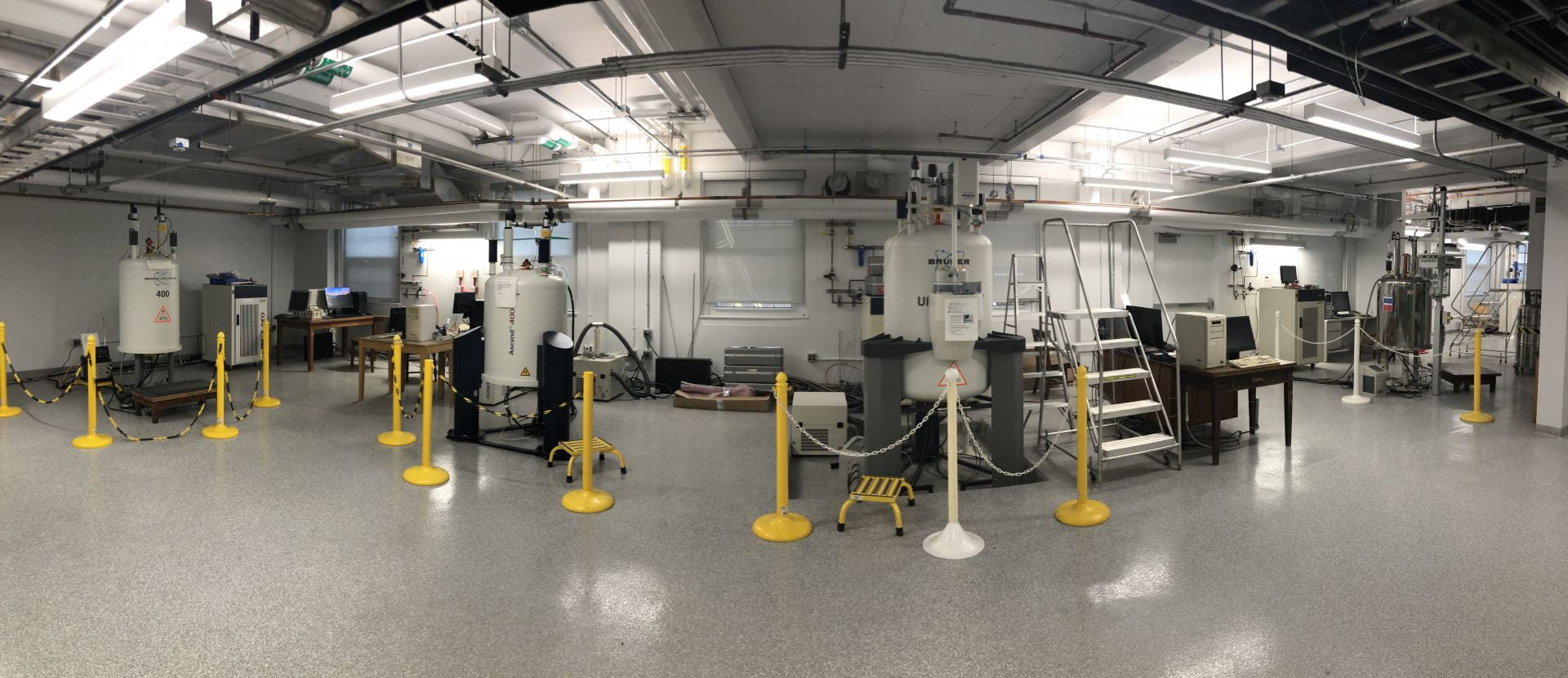 The Analytical NMR Facility in the B0208-Chemistry Building reopened on June 7, 2021.
The Facility is equipped with Bruker solution and solid-state NMR spectrometers, with different configurations to support various NMR detection.
The facility is open access to both academic and non-academic clients. Research and development are available for non-routine analyses.
For teaching and research programs at the University of Maryland, hands-on operations and NMR workshops are available several times a year.

Features:
Five Bruker NMR spectrometers (AV III 600 MHz, AV III HD NanoBay 400 MHz, AV NEO 400 MHz, AV 400 MHz solution, and AV NEO 500MHz solid-state)
Variable temperature and multinuclear capabilities are suitable for some systems
Operating year-round and providing services to all scientific researchers in the region
Suitable for quality and purity controls, product and reaction tracking.
Advanced two-dimensional NMR and insensitive nuclei detection for complex or organometallic compounds
Consultation, research, and development for new projects are available
Network with NMR workstations for offline data processing.
Notes:

– Facility managers will be maintaining NMR instruments:
AV600/SSNMR-500/Chem(auto)-400 on Tuesday weekly (9 am – 1 pm)
AM400/NMR-400 on Wednesday weekly (9 am – 1 pm)
– The time for refilling liquid Helium will be scheduled and noticed when it is delivered.
– During the COVID-19 pandemic, all users need to wear face masks all the time in NMR rooms. Face masks will not be supplied by the NMR facility.
Last update: Mar, 2022 FC