The X-ray Crystallographic Center offers
State-of-the-Art X-ray Diffraction Facilities
Quality Service & Competitive Rates
Experience & Expertise 
and performs
characterization of materials using non-destructive X-ray diffraction analysis and
crystal structure determination from single crystal and polycrystalline samples:
Chemical Crystallography:
provides single crystal structure determination of variety of inorganic, metal-organic, organic and pharmaceutical compounds as well as minerals and intermetallic compounds, including absolute structure determination, treatment of merohedral and non-merohedral twins, disordered, OD and modulated crystals at low, ambient or elevated temperature, in open or inert atmosphere.
Materials Characterization:
provides powder X-ray diffraction analysis and characterization of polycrystalline and nano-crystalline materials and thin films, covering phase identification, qualitative and quantitative analysis, degree of crystallinity / amorphous content determination, micro-diffraction and area mapping, samples of any size and shape, crystallite size and micro-strain determination,
as well as extract structural information: as ab initio indexing and high precision unit cell refinement, crystal structure refinement using the Rietveld method or pair distribution function, as well as ab initio structure determination from powder diffraction data.
Advanced Diffraction:
provides X-ray diffraction measurements for reflectivity (XRR) from thin films using X'Pert Pro MRD system and
small angle x-ray scattering Xeuss SAXS/WAXS/GISAXS system for proteins, polymers and nanomaterials.
The Center also
offers its equipment and expertise for Collaborative research with other local universities, government institution as well as industry located in Maryland, Virginia, Delaware, Washington DC, and nationwide;
provides Consulting in the field of X-ray diffraction and crystallography, solid state and materials chemistry, forensic analysis, materials characterization, pharmaceuticals, patents, legal issues, and others.
---
Updates
XCC instrumentation update is coming!
D8 Venture single crystal diffractometer with revolutionary Cu-Diamond microsource and cooling down to 28K & Laue back scattering system for crystal orientation with XYZ and gonio stages
McMurdie Award!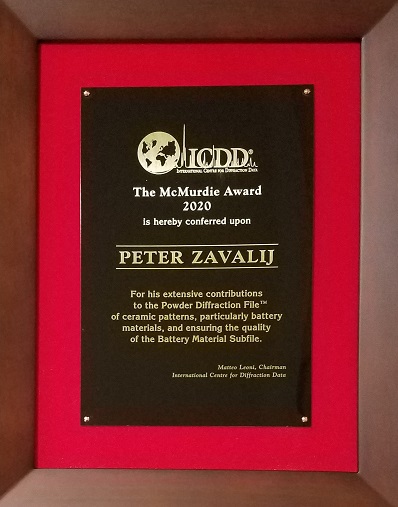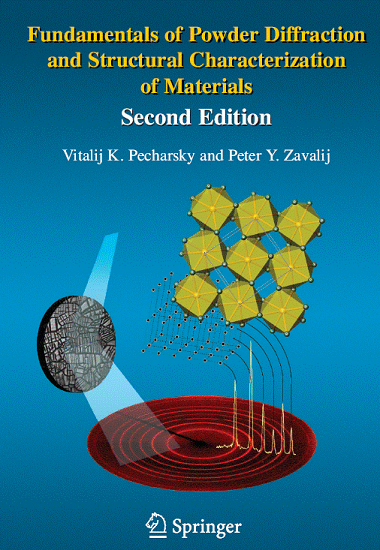 ---
Dashboard
 (

PLEASE send only electronic forms, unless they have to be submitted with samples.)

 
---
Contact info
Peter Y. Zavalij, Ph.D.
Crystallographer, Director of the X-ray Crystallographic Center
Office: 301-405-1861, Room 0514A, Chemistry Building (#091)
pzavalij@umd.edu
My webpage
,
Publon
,
Google Scholar
,
LinkedIn
,
ResearchGate
PXRD Lab: 301-405-3230, room 0514
Research Assistant - SAXS Lab: 301-405-9795, Room 0516, Chemistry Building (#091)
Mailing and Shipping addresses 
Our location
Directions (by Google maps) to the closest Visitor Parking: Regents Drive Garage, College Park, MD
Directions from Visitor Parking to XCC: campus map (pdf) or section (jpeg)
Follow us on Facebook!