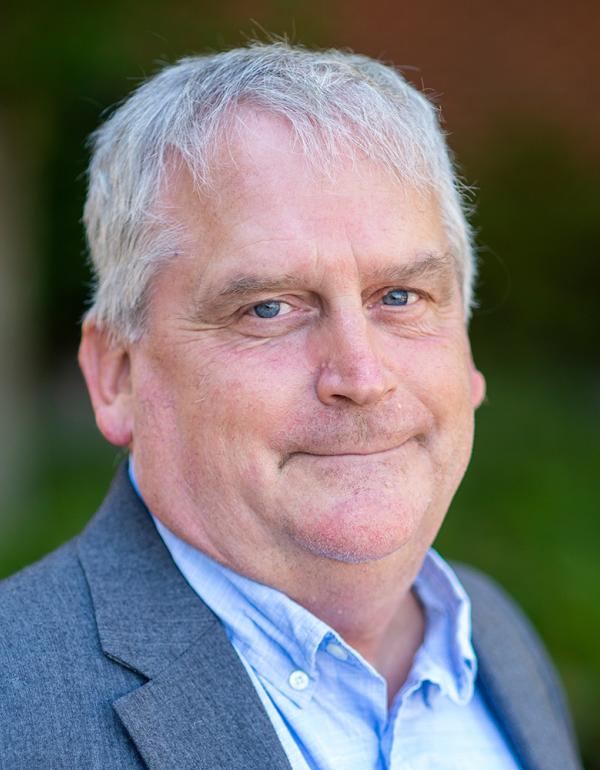 Contact Info
Office: CHM 3345
Phone: 301-405-1845
Education
Colby College, B. A. 1981
M.I.T, Ph.D. 1987
University of Washington, NIH Post-Doctoral Fellow, 1990-93
Professional Experience
Genzyme Co., Boston, 1987-1990
University of Maryland, Assistant Professor, 1993-99
University of Maryland, Associate Professor, 1999-2003
University of Maryland, Professor, 2003-present
Associate Chair, Graduate Studies, 2014-2017
Visiting Professor, University of Twente, Netherlands. 2002-2003.
Research Interests
Supramolecular Chemistry, Bioorganic Chemistry, Natural Products Chemistry
Major Recognitions and Honors
NIH Postdoctoral Fellow, 1991-1993
Outstanding Junior Faculty, Chemical and Life Sciences, UMCP 1997
Camille Dreyfus Teacher-Scholar, 1998-2003
Inaugural Chemical Society Review Lectureship, 2006
University of Maryland Distinguished Teacher-Scholar, 2018-19
Significant Professional Service and Activities
UMCP Nanotechnology Advisory Board, 2004-present; Royal Society of Chemistry Inaugural Lecturer (2006); Organizer, 9th International Conference on Calixarene Chemistry (2007); Organizer, 9th International Conference on Calixarene Chemistry (2007); Co-Organizer, 8th International Symposium on Macrocyclic and Supramolecular Chemistry (2013)
Students Mentored
To date over 35 undergraduates have done research with Prof. Davis. He has also mentored 18 Ph. D. degree recipients and 10 M. S. degree recipients.
Supramolecular Chemistry, Molecular Self-Assembly, Functional Nanostructures, Transmembrane Ion Transport
We are making functional supramolecular structures via self-assembly.
Supramolecular Hydrogels from natural products have promise in drug delivery and tissue engineering. We have found that potassium borate templates self-assembly of guanosine into a supramolecular hydrogel. This guanosine-borate (GB) hydrogel is stable in salt water and absorbs cationic dyes and antiviral drugs. We are working to determine the mechanism of formation and the range of applications for these hydrogels.
 For some recent papers, see:
"Supramolecular Hydrogels for Environmental Remediation: G4-Quartet Gels that Selectively Absorb Anionic Dyes from Water."  Taylor N. Plank, Luke P. Skala and Jeffery T. Davis, Chem. Commun., 2017, 53, 6235-6238. DOI: 10.1039/C7CC03118A
"Co‐existence of Distinct Supramolecular Assemblies in Solution and in the Solid State." G. N. Manjunatha Reddy, Aida Huqi, Dinu Iuga, Satoshi Sakurai, Andrew Marsh, Jeffery T. Davis, Stefano Masiero and Steven P. Brown, Chem. Eur. J., 2017, 23, 2315-2322.  DOI:10.1002/chem.201604832
"Controlling Molecularity and Stability of Hydrogen Bonded G‐Quadruplexes by Modulating the Structure's Periphery." Keith B. Sutyak, Peter Y. Zavalij, Michael L. Robinson and Jeffery T. Davis, Chem. Commun. 2016, 52, 11112‐11115. DOI: 10.1039/c6cc06271g
"A G4∙K+ Hydrogel that Self‐Destructs." Taylor N. Plank and Jeffery T. Davis, Chem. Commun. 2016, 52, 5037‐5041. DOI: 10.1039/C6CC01494A
"A Molecular Chaperone for G4‐Quartet Hydrogels." Gretchen M. Peters, Luke Skala, Jeffery T. Davis, J. Am. Chem. Soc. 2016, 138, 134-139. DOI: 10.1021/jacs.5b08769