Thanks to all our Chemistry & Biochemistry donors! Your gifts are helping us meet immediate department needs and develop our new building – catalyzing a new era of chemistry and biochemistry.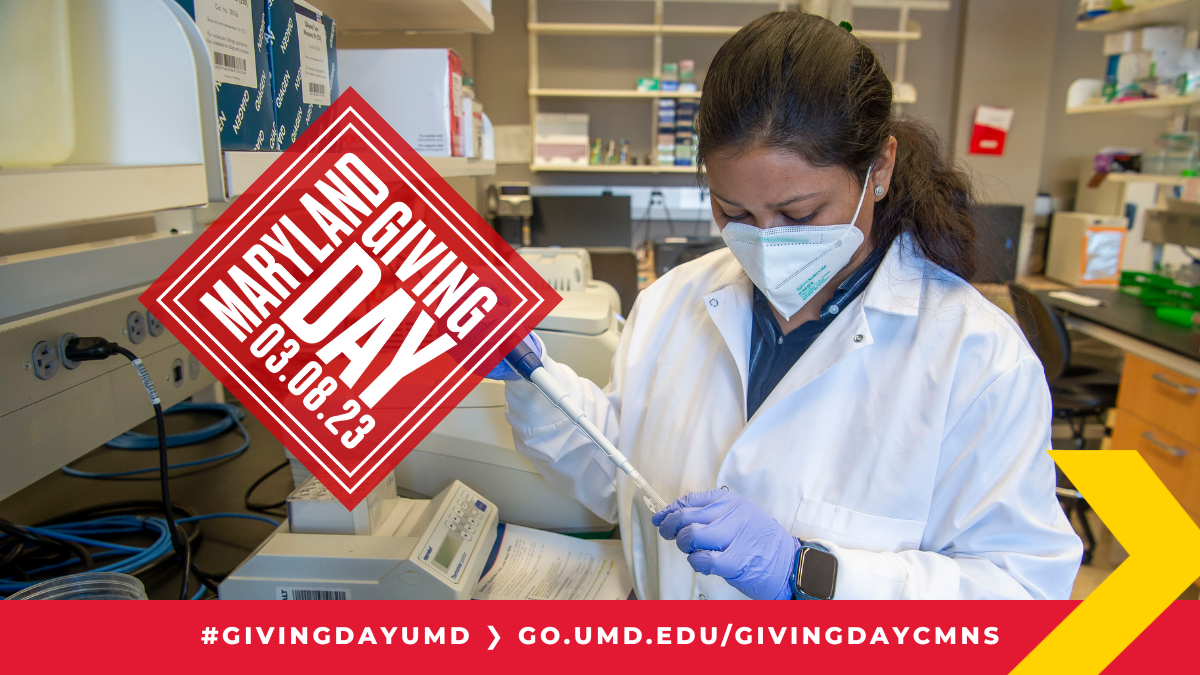 Even small gifts can have a huge impact on our chemistry community at UMD. Learn how you can support Chemistry & Biochemistry operations and the new Chemistry Building, coming soon
Department of Chemistry and Biochemistry Fund – The Chair's fund provides unrestricted giving to allow for flexibility to meet immediate program needs for students, faculty and staff.
Wing One Catalyst Endowment for Chemistry Fund – Help elevate the Department of Chemistry and Biochemistry and benefit future students and faculty as we build a new Chemistry Building to replace Wing One. Our 105,000 total square foot new building will include 34 research labs, core research facilities, meeting and huddle rooms; all designed to create an environment for collaboration, discovery and innovation. 
To learn more about the new Chemistry Building, visit https://www.chemistrybuilding.umd.edu/.