Anna Lieberman (B.S. '16, Biochemistry) Awarded Fulbright Scholarship
Lieberman plans to explore working in child development in addition to teaching duties.
University of Maryland alumna Anna Lieberman (B.S. '16, biochemistry) has been awarded a 2017-18 Fulbright English Teaching Assistantship to Taiwan.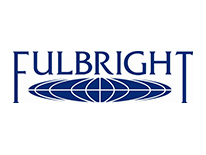 In addition to teaching at her assigned school, Lieberman plans to facilitate activities and teach English at a local community center. Building on her UMD experience working with children with disabilities, she also hopes to volunteer with a local organization to help children with autism.
As an undergraduate, Lieberman participated in the QUEST honors program; conducted research on carbon nanotubes in the laboratory of YuHuang Wang, associate professor of chemistry and biochemistry at UMD; and interned at Pfizer in pharmaceutical regulatory affairs. Lieberman also joined Alpha Chi Sigma, a professional chemistry fraternity, where she volunteered to tutor students and perform chemistry demonstrations for youth organizations.
To read more, visit https://cmns.umd.edu/news-events/features/3901