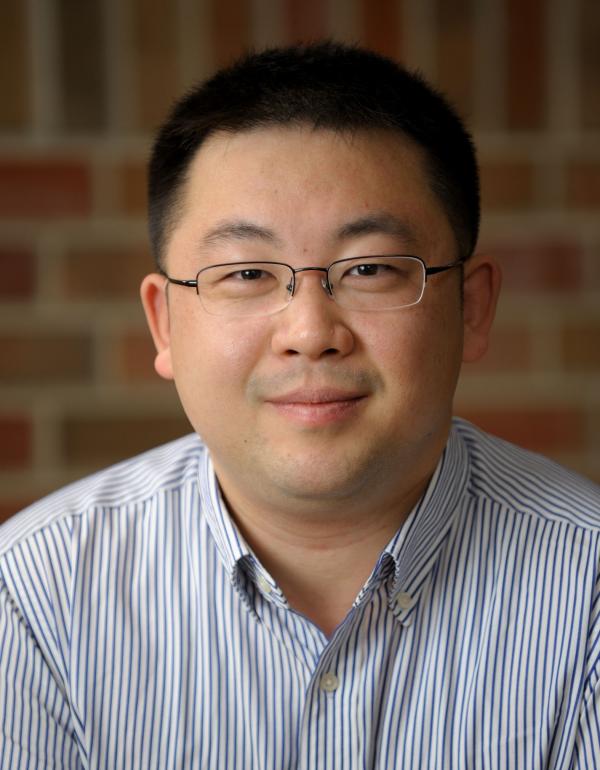 Contact Info
Phone: 301-405-0462
Office: 2125 Biomolecular Sciences Bldg.
Education
Ph. D. in Physics, University of Illinois at Urbana-Champaign, 2013
M. S. in Physics, Florida International University, 2007 
B. S. in Applied Physics, Xi'an Jiaotong University, 2004 
Professional Experience
Assistant Professor, Department of Chemistry and Biochemistry and Institute for Bioscience and Biotechnology Research, University of Maryland, College Park (2022/1-present)
Postdoctoral Fellow & Associate Specialist, Department of Biochemistry and Biophysics, University of California, San Francisco (2014/08-2021/12)
Postdoctoral Research Associate, Beckman Institute and Department of Physics, University of Illinois at Urbana-Champaign (2013/07-2014/07)
Research Interests
Cryo-electron microscopy and large-scale molecular dynamics simulation
Chaperone mediated protein folding and maturation
Protein translocations into membrane-bound organelles
Cellular stress response
Major Recognitions and Honors
UCSF-CCSF Inclusive Mentoring Fellow, 

University of California, San Francisco & City College of San Francisco, 2021 

Independent Postdoctoral Research Award, UCSF Program for Breakthrough Biomedical Research (PBBR), 2019-2020 
American Heart Association Postdoctoral Fellowship, American Heart Association, 2018-2020 
Helen Hay Whitney Postdoctoral Fellowship, Howard Hughes Medical Institute and Helen Hay Whitney Foundation, 2015-2018 
Outstanding Reviewer, Computers in Biology and Medicine, Elsevier, 2015 
Chemical Computing Group Excellence Award, American Chemical Society, 2013 
Student Research Achievement Award, Biophysical Society 56th Annual Meeting, 2012
Research in Dr. Yanxin Liu's lab focuses on the molecular and structural understanding of protein complexes that are related to human diseases. We employ an integrative approach that combines biophysics, biochemistry, structural biology, and computational modeling. In particular, we are specialized in emerging technologies of high-resolution single-particle cryo-electron microscopy, cryo-electron tomography, and large-scale atomistic molecular dynamics simulation. The current research areas include:
Chaperone assisted protein folding.
Protein translocations into membrane-bound organelles.
Cellular stress response.