Seniors David Polefrone and David Rekhtman Honored for Academics, Service
Twenty graduating seniors who have shined inside and beyond the classroom will be honored this week as the 2021 Maryland Medallion Society, including David Polefrone and David Rekhtman from the Department of Chemistry and Biochemistry.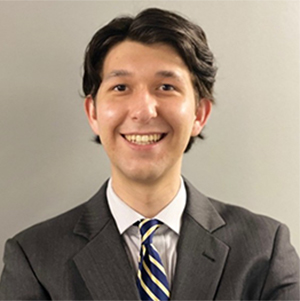 Polefrone, a dual-degree student in chemistry and economics. He is a member of both the Gemstone and QUEST honors programs. Outside the classroom, he has been an active member of campus life, particularly in student government. After graduation, he will begin a Ph.D. in chemistry at the University of Pennsylvania.
Rekhtman, a biochemistry and biological sciences double-degree student on the pre-med track and a member of the Integrated Life Science Honors College program. He has served as president of Omicron Delta Kappa leadership honor society, speaker of the legislature in the Student Government Association, an Honors ambassador and a member of the University Student Judiciary. He has also conducted research and worked as a teaching assistant.
Read more about the 2021 Maryland Medallion Society: https://today.umd.edu/articles/20-top-seniors-honored-academics-service-e69382b7-4a6a-4a7c-8320-d275a26543b0.