Millard Alexander Wraps Up 50-year University of Maryland Career
The Distinguished University Professor was celebrated during a retirement party in September.
 
Distinguished University Professor of Chemistry and Biochemistry Millard Alexander's 50-year University of Maryland career was fêted at a retirement party on September 14, 2022.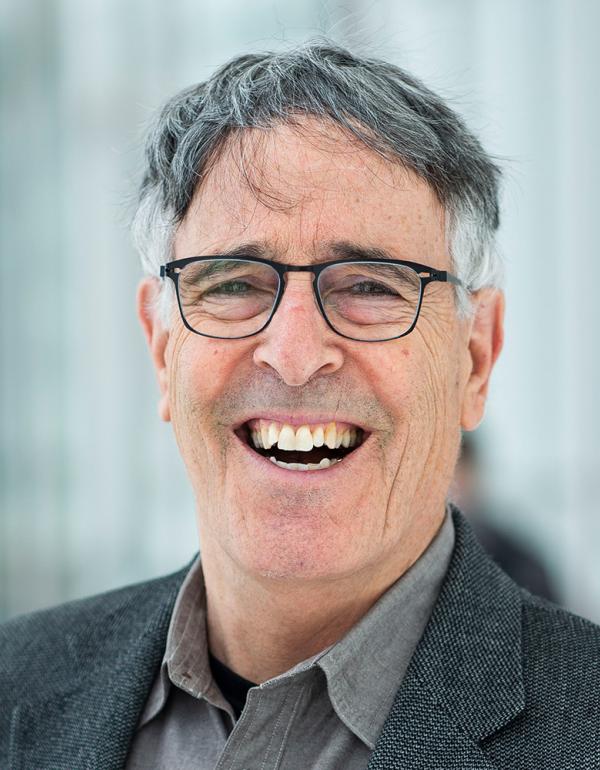 The celebration took place in the Reisse Gallery and Park on the Brendan Iribe Center rooftop, paying tribute to Millard's award-filled career and avocation as a pilot. Joining the event were Alexander's wife Lee, daughters Stephanie Miller and Alyssa Buck, granddaughters Matison Miller and Maia Buck, and son-in-law Christopher Buck. Dean Amitabh Varshney and many faculty and staff members, alumni and collaborators expressed their appreciation for Alexander's work and friendship, sharing heartfelt and humorous stories from over the years.
Alexander received his B.A. from Harvard College and his D.Sc. from the Université de Paris-Sud (France) before joining the University of Maryland Institute of Molecular Physics (now the Institute for Physical Science and Technology) as an assistant professor in 1971. He soon became an assistant professor in the Department of Chemistry (now the Department of Chemistry and Biochemistry), rising to the rank of professor in 1979 and to Distinguished University Professor in 1999.
He has taught physical chemistry to generations of UMD students, with many going on to prominent careers in medicine, academia and industry. An author of more than 300 publications, he has achieved international distinction for theoretical research on the quantum dynamics of molecular collisions and is best known for his theoretical treatment of reactions and energy transfer processes involving open-shell species. At the retirement party, Alexander's collaborators, Paul Dagdigian (Johns Hopkins University) and Amy Mullin (UMD), described how their theory-experiment interactions were essential for the interpretation of complex spectra and for understanding the nonadiabatic dynamics that govern the pathways and rates for chemical transformations.
Alexander's legacy at UMD will live on in perpetuity through his generous endowments that include the Millard & Lee Alexander Graduate Fellowship in Chemistry, the Alexander Family Graduate Fellowship in Chemical Physics, the Millard Alexander Professorship in Physical Chemistry, and the Millard and Lee Alexander Professorship in Chemical Physics.
Written by Janice Reutt-Robey